SEO or Search Engine Optimization is a powerful way to gain exposure on Search Engines like Google, Bing and Yahoo.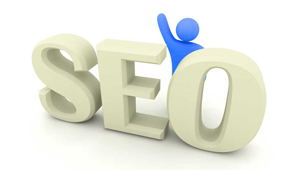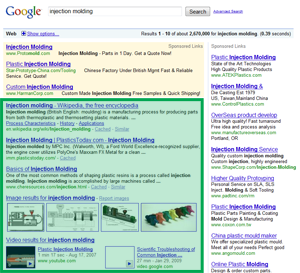 Google Organic Listings
An effective SEO strategy will increase your ranking in the Organic section of these search engines (see image). Over time this can be an excellent source of free visitor traffic and new customers for any business.
Avalon Link provides dynamic SEO packages for any industry utilizing the latest strategies and techniques. We use only "white hat" methods which result in solid long term results, not quick gains followed by blacklisting from the search engines. Aggressive, well thought out SEO is essential for new websites or existing ones. We can help you launch a new website or optimize your existing website to go after top searches in your industry or profession.
Dynamic SEO Packages are priced at $699.95. There's no contract and it can be completed in as little as 3 days. Contact Us for a free consultation or to order now!
Dynamic SEO packages include:
Extensive Industry Specific Keyword Research
Overall Website Strategy
Content Optimization and Keyword Insertion
WordPress™ Blog Installation
Social Media Account Creation: Twitter, Facebook, Myspace & More
RSS Feed Setup
Google Maps Listing
Google Analytics Installation
Periodic Page Rank Reports
SEO Overview:

Keyword Research
Keyword Research is the first essential step to any SEO strategy. This involves getting to know your business and what searches (keywords) your customers use to find your products and services.

Website Strategy
A good SEO website strategy puts thought into each page of the website and how it fits into the overall goal. After we have a list of keywords we'd like to target we'll develop a plan for what pages should target which keywords.

Content Optimization and Keyword Insertion
At this point we're ready to optimize the site by changing the content on each page to target your keywords. This includes re-writing and creating page titles, meta description tags, images names, alt tags and more. This is done to a precise degree so that you show up above your competition.

WordPress™ Blog Installation
Your Dynamic SEO package includes a WordPress™ Blog installation and lessons on how to use it effectively to write articles that increase your rankings on important keywords.
A Blog (stands for Weblog) is a platform that allows you to log in to your website and publish articles, images & video all without having to know anything about website code. In recent years this has become a phenomenon not just because of the ease with which you can publish content but because it's a powerful SEO tool. We prefer WordPress™ Blogs for their excellent SEO characteristics, ease of use and aesthetics.
We can integrate a blog seamlessly into almost any website so that it matches the rest of the site and has your navigation. Here's an example of a Blog we installed for Custom Cal, a leader in test equipment repair and calibration:

Social Media
Social Media outlets such as Facebook, Myspace & Twitter are the latest trend in marketing.

RSS Feed Setup
An RSS (Really Simple Syndication) Feed is a way that you can keep customers connected with your company through readers like Google Reader.

Google Maps Listing
Google Maps is essential, especially if you offer a local service.

Google Analytics Installation
Google Analytics is a fully featured tracking tool that allows us to track all visitors to your website and the results of our Optimization.

Periodic Page Rank Reports
Reports allow us to track progress and goals. Reports are free for 1 year from purchase and $39.95 thereafter.